5 tags
5 tags
[NEDERLANDS] Persreacties 'Ghost' (2013)
"Om niets te missen van de theatrale roadtrip die Stef Lernous met zijn gezelschap door de zuidelijke staten van Amerika maakt, blijf je best op de rand van je stoel zitten. 'Ghost' van Abattoir Fermé houdt de toeschouwer van bij de eerste seconde in zijn greep. Net als in 'Apocalypso' en 'A brief history of hell', dat binnenkort op het Nederlandse Theaterfestival wordt hernomen, bereikt...
5 tags
[ENGLISH] Press response to 'GHOST' (2013)
"Zombies, David Lynch, Tennessee Williams and 'O Brother, where art thou' are all neighbours in Stef Lernous' unique theatrical universe… Massive credit also goes out to Kreng's stunningly powerful soundscore. Highly evocative and subtly ominous, it pulls the viewer right into the marsh from the very first second. Abattoir Fermé delivers an estranging yet...
6 tags
"A Brief History of Hell" - selectie...
Abattoir Fermé's satirische kijk op het kunstbedrijf werd geselecteerd voor het Nederlands Theaterfestival als een van de tien beste voorstellingen van het afgelopen seizoen. De productie wordt in september 2013 hernomen op verschillende plekken in Nederland. Meer info over de voorstelling vind je hier.                 
3 tags
[NEDERLANDS] "Ghost" (2013)
"een reis down South - way down South - is als kijken naar spoken die uit een moeras opduiken een vette groene soep waaruit onmogelijke figuren verschijnen en verdwijnen een toxische gumbo waarachter vermoedens en verhalen lijken te schuilen snapshots van good ol' boys, southern belles, swamp people en voodoo queens…" Abattoir Fermé liet zich voor GHOST inspireren door indrukken...
6 tags
4 tags
"Entrance" (2013), a dance solo for Sung-Im Her
Somewhere in space there is a girl. And somewhere in that girl there is a space. Forces that are not of this plane of existence try to find an entrance to this girl. To see what makes her tick. To see what makes us tick. 'Entrance' or 'en trance' (in a trance) is a 30 minute solo for dancer Sung-Im Her, directed by Stef Lernous. The solo combines contemporary dance with...
4 tags
3 tags
"'GHOST' IS DE NIEUWE VOORSTELLING VAN ABATTOIR FERMÉ 'GHOST' IS EEN WERKTITEL..."
5 tags
Credits "Roofdier" (music video for Helmut Lotti)
DIRECTED by Kim Vandenbergh (STOUT!) & Stef Lernous (Abattoir) WRITTEN by Stef Lernous MUSIC by Helmut Lotti, from "Mijn Hart & Mijn Lijf", © 2013, [PIAS] CREW: Editing & grading: Kim Vandenbergh D.O.P:  Geert Verstraete Assistant camera: Dries Teeuwen Electro: Michael Swennen Costume: Margerita Sanders Props & set: Sven Van Kuijk Production: Laura Aernoudt ...
5 tags
Music video "Roofdier" (2013)
[NEDERLANDS] Naast decor en lichtontwerp voor Helmut Lotti's concerttournee "Mijn hart & mijn lijf", maakte Abattoir Fermé - samen met STOUT! - ook een clip voor 's mans nieuwe single. Setfoto's hieronder… [ENGLISH] After having been responsible for the set, lights & visual atmosphere for Helmut Lotti's concert tour, we also created a music video...
6 tags
6 tags
5 tags
5 tags
PERSREACTIES: concerttournee Helmut Lotti
"Dat het Lotti menens is om serieus genomen te worden, is ook te merken aan het originele, sterke podiumconcept dat door Abattoir Fermé uitgedacht werd. De band speelt in een huiskamer die de leden betreden langs een deur en door de spleten van de muur valt het licht naar binnen, iets wat zijn effect niet mist. (…) Een hoger muzikaal niveau wordt op geen enkele Vlaamse tournee...
4 tags
"Het is ons donkere kantje dat ons samenbracht"...
Na de release van "MIJN HART & MIJN LIJF", 's mans nieuwe én meest persoonlijke album tot nog toe, telt Helmut Lotti opnieuw de dagen af, want vanaf 8 maart gaat hij - samen met enkele van Vlaanderens fijnste muzikanten - op tournee. Abattoir Fermé tekent voor decor, licht en de visuele sfeer van Lotti's concertreeks. Helmut leerde het werk van Abattoir kennen via...
3 tags
AUDITIES!
Abattoir Fermé gaat op zoek naar acteurs & performers (m/v) voor verschillende projecten in 2013 en later… DATUM: woensdag 20 maart 2013 van 10 tot 18 uur. LOCATIE: Abattoir Fermé, Leopoldstraat 42, Mechelen (5 minuten stappen van het station). MEEDOEN? - Kandidatuur met CV, foto en korte motivatie naar info@abattoirferme.be - Deadline: 1 maart 2013. - Geselecteerde deelnemers...
Nieuwe creaties, hernemingen, opera, Helmut Lotti,... →
Abattoir Fermé blikt terug op '12 en vooruit naar '13… Check de nieuwsbrief.
5 tags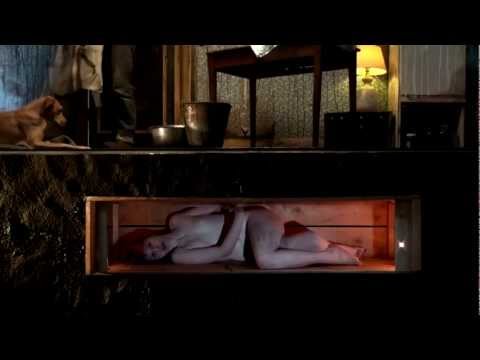 4 tags
APOCALYPSO (2012): foto's
4 tags
4 tags
3 tags
[NEDERLANDS] "Apocalypso" (2012), dat was...
…een vier uur durende massa-onderneming met permanente schade: - 12 uitverkochte en licht zotte tot stevig krankzinnige avonden, - 80 man crew en niemand afgehaakt, - er vloeide 800 liter bier en er viel 40 kilogram confetti, - amper 3 glazen gesneuveld (wel allemaal door Chiel van Berkel), - 45 varkens en 600 kippen hebben hun kop gelegd, - de kortste wachtlijst telde 75 mensen per...
5 tags
Watch
Reportage van Cobra.be over "Apocalypso" (10 min)
4 tags
4 tags
4 tags
5 tags
3 tags
[NEDERLANDS] "Apocalypso" (2012)
Op 21 december 2012 blazen God en klein Pierke hun laatste adem uit… In de aanloop daarvan viert Abattoir - drie winterweken lang - the end of the world as we know it. Met als rode draad Michel De Ghelderodes "La Balade du Grand Macabre", presenteren Abattoir Fermé, het ensemble voor oude muziek Zefiro Torna, popcombo Capsule, kc nOna en véle special guests u tien genereuze...
4 tags
4 tags
"KOMT TOT ZIEN! KOMT TOT ZIEN! ZIET DEN NAGELFRETTER IN ZIJN KEEF, ACHTER DE..."
– "Apocalypso" (2012)
5 tags
4 tags
"Alarm! Hij komt, hij is gekomen! Wie? De fantasmagorische, de..."
– "Apocalypso" (2012)
4 tags
1 week delay for Kreng's box set "Works for...
…due to technical difficulties at the pressing plant. Don't panic, the vinyl edition should ship no later than October 12th, 2012. Meanwhile… "Secret Thirteen Mix 038" is a new musical montage, made of diverse solo instruments' sampled parts and arranged by Kreng. Listen to the mix below:
4 tags
Kreng - Secret Thirteen Mix 038
5 tags
4 tags
:-) →
Someone created a Facebook-group "We want Abattoir Fermé to come to London". Well, we'd love to… Show your support & join the group!
6 tags
[NEDERLANDS] Baroque Bodies: workshop...
Stef Lernous van Abattoir Fermé begeleidde begin 2012 een theaterworkshop voor studenten tijdens het (Exhibiting) Baroque Bodies Festival in het Amsterdamse De Brakke Grond. De groep was samengesteld uit studenten van RITS (Brussel), HKU (Utrecht), Toneelschool Arnhem, Mimeschool Amsterdam en de Theater Academie Maastricht. Op basis van deze gesmaakte ervaring gaat een deel van de studenten...
6 tags
6 tags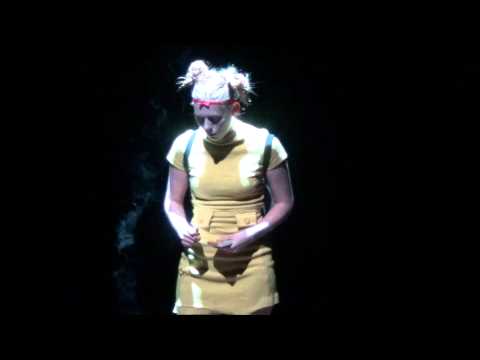 5 tags
Kreng - Works for Abattoir Fermé 2007-2011
A Kreng / Abattoir Fermé / Miasmah collaboration. Featuring over 3 hours of Kreng-music from 4 Abattoir-plays ('Tourniquet', 'Mythobarbital', 'Snuff', 'Monkey')  + music from the TV-show 'Monster!'. Deluxe vinyl box set - 4xLP + 10" - silver embossed black box with full colour printed inner sleeves + download code - LTD to 393...
5 tags
Kreng's "Works for Abattoir Fermé" - audio teaser
Below: a 20 minute compilation of music from the 4LP+10" Kreng box set "Works for Abatttoir Fermé". Release coming October 5th, 2012.
5 tags
5 tags
Boomkat reviews the upcoming Kreng box set
SOURCE: Boomkat website "Our affection for Kreng's ghoulishly absorbing music is no secret - 2009's "L'Autopsie Phenomenale De Dieu" and last year's "Grimoire" both made a big impression on us. But those two records, it turns out, are the tip of a particularly chilling iceberg: as a long-time member of renowned theatre troupe Abattoir Fermé,...
6 tags
"Kreng's new release ("Works for Abattoir Fermé 2007-2011") is a..."
– Read Fluid Radio's full review of the Kreng box here.
5 tags
8 tags
Watch
[INTERVIEW] Betaville - de videozone van het online kritisch platform Alphavillle - filmde een aftertalk met Stef Lernous na zijn State of the Union op Het Theaterfestival. Over o.a. het schrijven van een State, over kunsthaat, over het belang om als jonge mens pissig te zijn (maar niet om dat te blijven), over stappen in het duister zetten enzomeer…
5 tags
Stef Lernous' State of the Union
Uitgesproken op de opening van het Theaterfestival, deSingel, 23 augustus 2012. Liever de PDF-versie lezen? Zie hier. 1. Ik begin met iets wat weinig mensen weten. Toen ik klein was, niet ouder dan twaalf of dertien, wou ik Anne Teresa de Keersmaeker zijn. We verjaren op drie dagen van mekaar én we zijn allebei tweeling van sterrenbeeld én we zijn allebei geboren in Mechelen én we zijn allebei...
8 tags
Watch
Stef Lernous' State of the Union - 23 augustus 2012.
5 tags